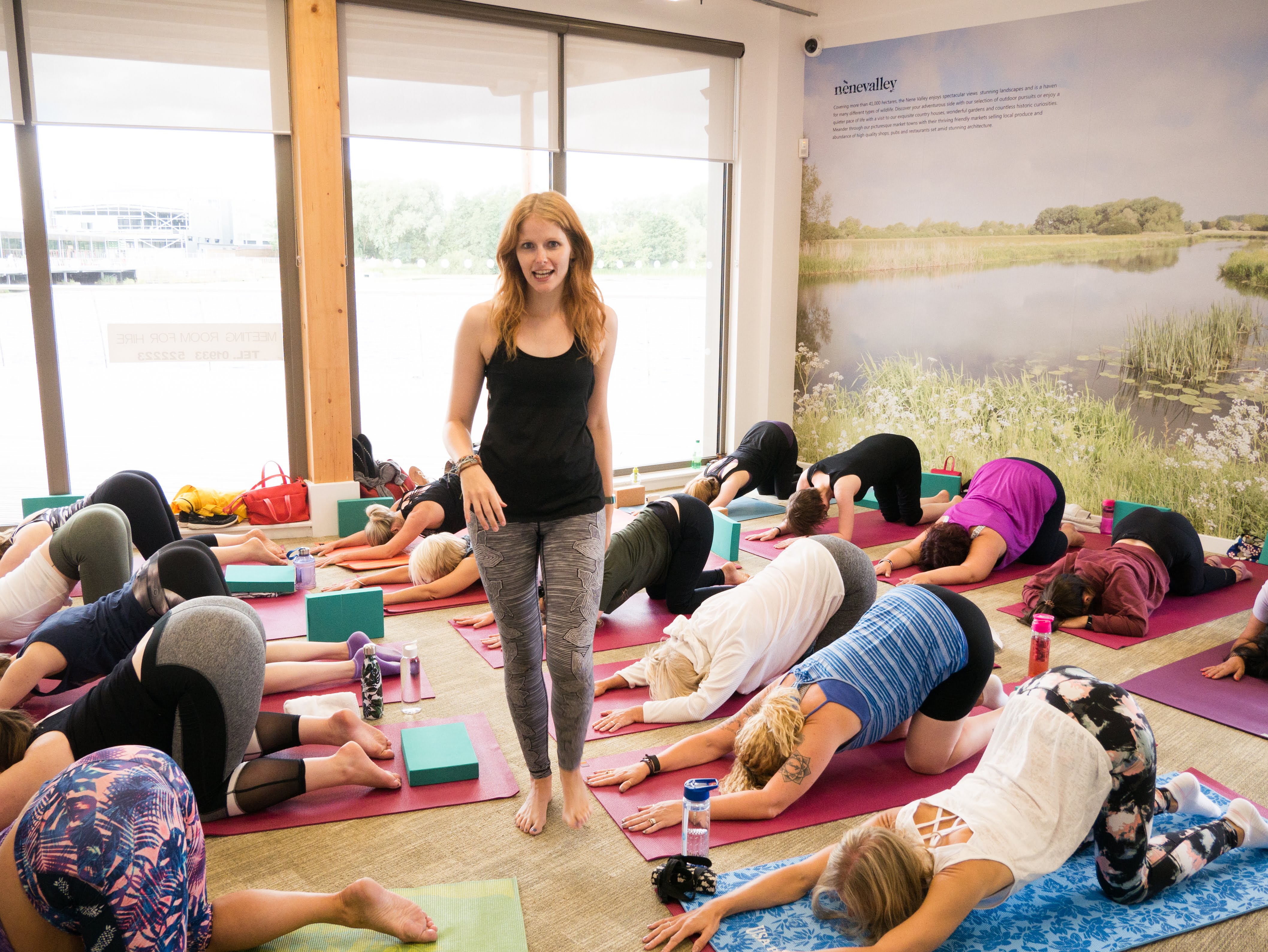 Join me for an outdoor yoga class
From £5
What to expect from my classes
My Yoga classes are all about listening to your body and moving in a way that feels good to you. Classes are based on a theme or focus that changes each week.
New to Yoga?
I've got you covered! You could give my beginner's class a try.
In all classes, I offer modifications where needed, so poses suit your body and ability.
Yogi Ninja?
You're welcome too – my classes often have an element of challenge for you to explore.
Head to my about page to find out more about my classes.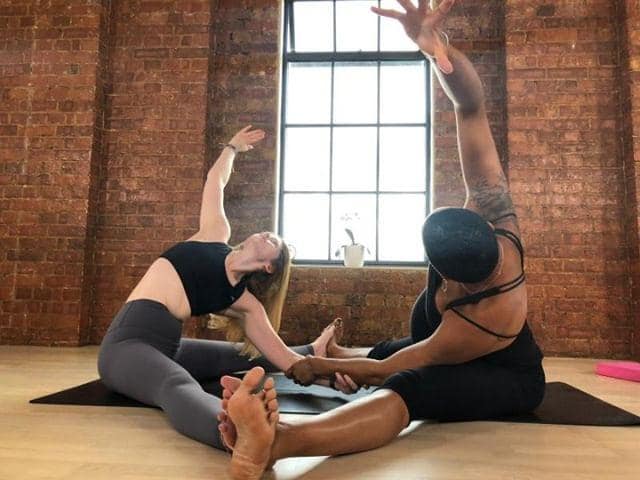 Looking for a 1-1 class?
1-1 classes are tailored to suit your needs. Perhaps you're a beginner and would like to build your confidence before joining a class? Or perhaps you have a particular pose you'd really like to work on?
Sessions can be delivered online from the comfort of your home or in person. 1-1 classes start at £35 for an hour. Get in touch to find out more

"Maz has such a lovely, warm approach to encourage your practice to a higher level within your ability. Just returned to hot yoga classes, but I really enjoyed the outside classes & online also Love the vinyasa flow and spiritual theme approach that Maz plans each week"
Ironstone Yoga Student
"It was the most amazing experience. I felt so relaxed and connected with my mind and body. Maz was so calming and knowledgable. Helping to make sure you got the positions and talking you through each pose. The massage at the end was a lovely touch to finish off. I cannot wait to come back!"
Hotpod Yoga student
"Maz is so enthusiastic and supportive. I have loved attending her online classes during lockdown and will hopefully be attending classes in person soon. I would whole heartedly recommend Maz, not once have I felt awkward or out of place when not being sure what to do/how to get into a pose. Thank you Maz"
Online student
"Maz is great. Her classes are easily accessible, but she also makes adaptations if you want to push yourself. I highly recommend Maz, and very much enjoy her classes"
Online / Ironstone Yoga student
"Just a special person to do yoga with, with a spiritual side to it too"
Online / Ironstone Yoga student
"Maz is alert to all her pupils in the class and will work along side anyone who is having difficulty getting into the positions. She explains everything before each section. A very pleasant experience"
Yoga Brunch attendee
"Just wanted to say thanks for the great masterclass! It's given me so much more confidence to work with variations to build up shoulder and upper body strength to work towards chaturanga ☺️ I really liked how you covered some of the anatomy and theory as well, that was really helpful for consolidating some of my learning. Would definitely be keen to attend more masterclasses on specific poses if you were going to do again xx"
Online masterclass attendee
---