Immersive Yoga at Northampton Museum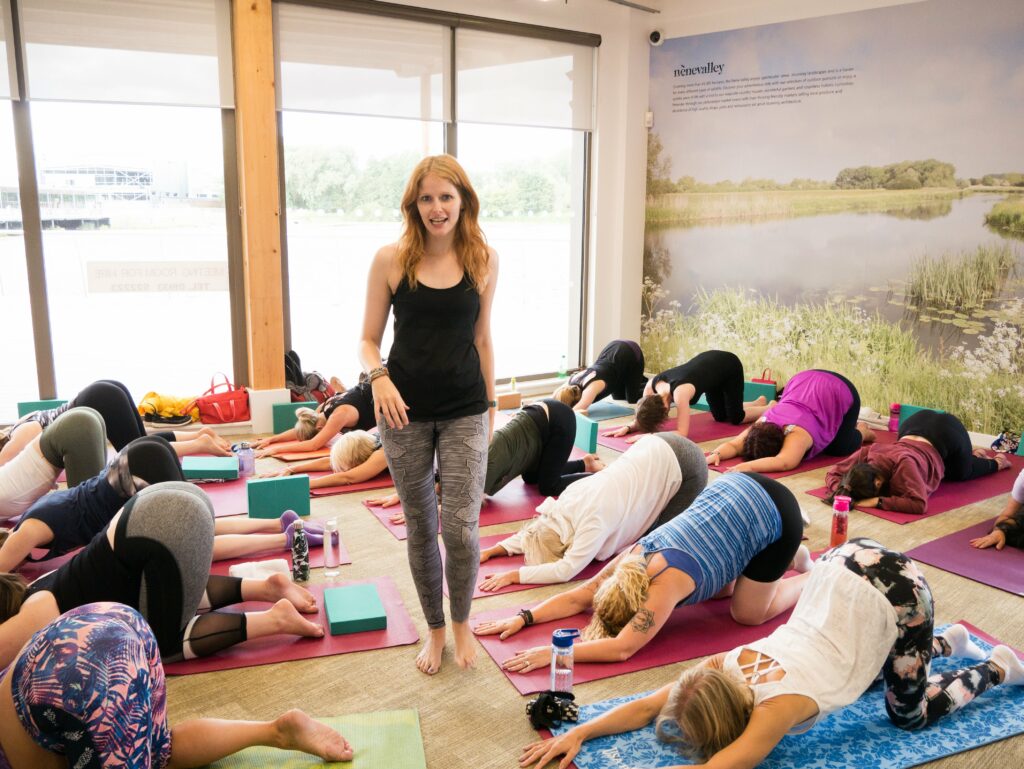 Where: Main Hall, Northampton Museum and Arts Centre
When: Tuesday 7th September 5.45-6.30pm, repeating weekly until Tuesday, October 5th
What: Be immersed in our energetic dynamic flow yoga experience, where our 270-degree projection of colour, film and music will surround you as you take part in the yoga class in the museum's new Central Hall. The sessions will be led by experienced instructor Maz whose yoga flow classes are all about listening to your body and moving in a way that feels good to you. The class will be suitable for all levels and modifications and progressions will be offered.
There will be an emphasis on exploring the balance of strength and softness within poses. Classes are based on a spiritual or philosophical theme or focus, that changes each week. The classes will run every Tuesday from 7 September to 12 October.
Please bring your own yoga mat
Cost: £40 for the series of 6 classes or £7.50 per class booked separately
Booking: Click here!